Get Started With Charlotte's Favorite Taekwondo Classes!
Whether you're looking to learn Taekwondo for self-defense, exercise, stress relief, competition, or just for fun, our Taekwondo classes at Black Belt USA are Charlotte's best resource for martial arts training, regardless of age or experience.
Taekwondo is a complex and scientific Martial Art with over 2,500 techniques, it includes punching, kicking, elbows, knees, grabs, locks, releases, sweeps, take downs, control, and restraints. Taekwondo is one of the most effective Martial Arts for self-defense as its techniques are targeted to weak spots on the body allowing a smaller and/or weaker individual to overcome the a larger and/or stronger opponent.
Just fill out the short form below to learn more!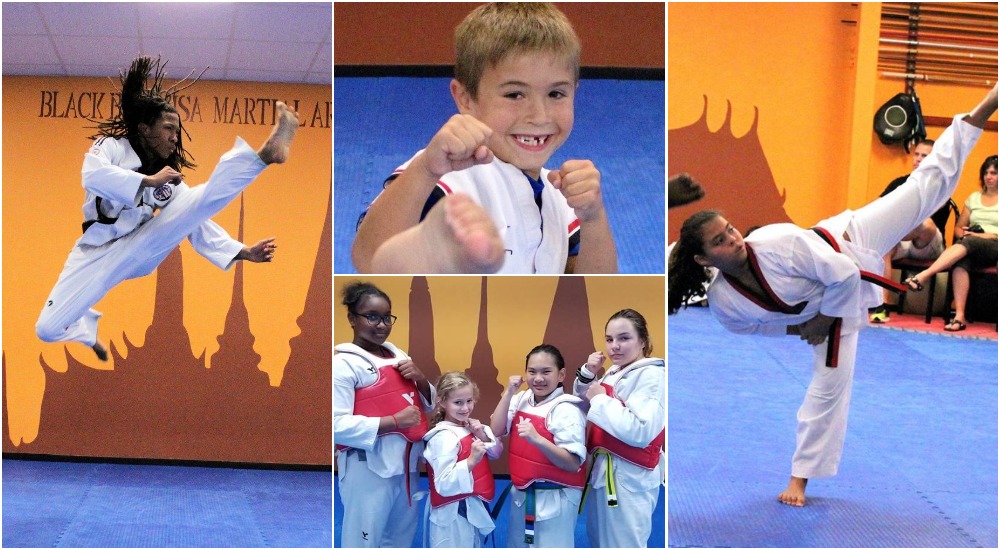 There Is No Better Workout Taekwondo!
Black Belt USA has worked hard to build a family spirit. Our students care about each other and support each other in and out of class. The benefits to our students are endless, including improved confidence, better performance at work and in school, and greater focus.
Beginning with your very first class, we will show you techniques ranging from rapid-fire kicks to powerhouse punches. And while you're mastering Taekwondo, you'll be rewarded with dozens of additional benefits for your body and mind. Just take a look:
You'll burn fat fast, thanks to a calorie-crushing workout
Your daily stress levels will plummet
Your ability to focus and concentrate will skyrocket
You'll experience a huge boost to your self-confidence as you master self-defence techniques
You'll enjoy enhanced muscle tone, flexibility, and endurance
Whatever your reason for joining, Black Belt USA prides itself on its family friendly attitude, and always being one of the most popular forms of physical fitness. The friendly spirit is something we have built throughout the school, making everyone training at Black Belt USA part of one big, extended family.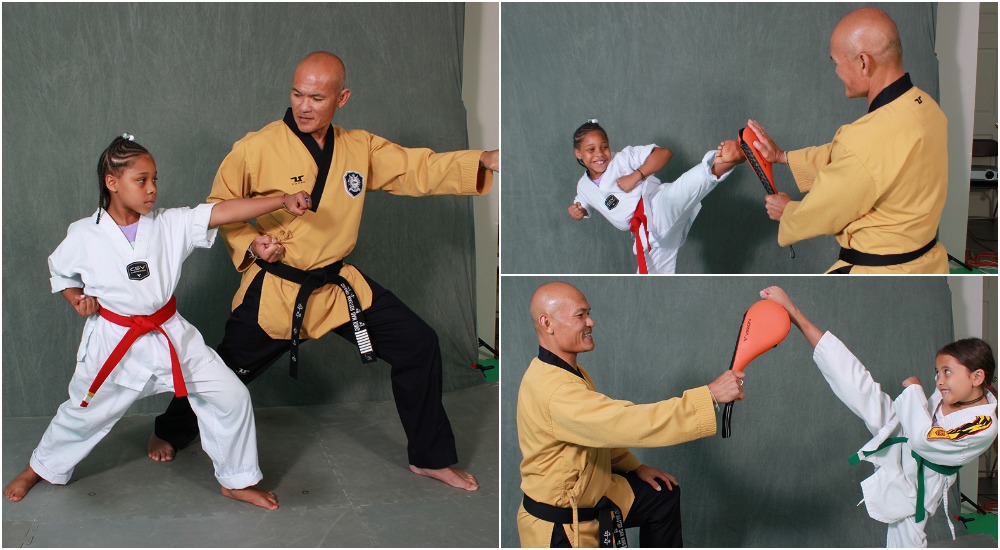 Your Kids Can Also Benefit From Taekwondo!
Our Kids Taekwondo program is designed to develop self-esteem and confidence, teach discipline and self-control, help channel energy, develop lifelong self defense skills, and encourage positive work ethic and academic values. We guarantee your child will have have a blast in our classes, while also improving their emotional and social health.
We provide every child with a clean, safe, and friendly environment to ensure they learn the moves and techniques of Taekwondo the right way. While Taekwondo is a great way for kids of all ages to stay in great shape, they will also learn valuable lessons that will last them a lifetime. Before you know it, you will notice dramatic changes in your child's behavior on the mat, in school, and at home!
Whether your child is shy or outgoing, Taekwondo can offer something great for everyone. Our instructors are accustomed to working with kids of all ages and fitness levels, so no one ever feels out of place or left behind. While your child is learning positive habits and making new friends, you get peace of mind knowing your child is well-taken care of by our experienced and professional instructors. You can't lose with Kids Taekwondo in Charlotte!
Learn From Taekwondo Experts At Black Belt USA!
Learn more about the Taekwondo classes in Charlotte and Concord today by completing the short, no-obligation form right here on this page. We'll show you this limited-time opportunity and we'll provide you with everything you need to jump at the chance to take advantage of these incredible classes!
Just fill out the short form below to get started!